Phone: 07766 730893
E-mail: thenorfolkolivetreecompany@gmail.com
| | |
| --- | --- |
| Monday | 10am-5pm |
| Tuesday | 10am-5pm |
| Wednesday | CLOSED |
| Thursday | 12noon-7pm |
| | |
| --- | --- |
| Friday | 10am-5pm |
| Saturday | 10am-5pm |
| Sunday | 10am-4pm |
61 Riverside Road, Norwich NR1 1SR (next to the Cotswold Company)
A Passion For Olive Trees
Olive Trees for Sale and Hire. Distributed from our stunning U.K Show Garden in the heart of Norwich just two hours drive from London. Whether your interest is old gnarly Olive Trees or the more ornamental topiary varieties. We have the largest selection of Olive Trees for sale, ethically sourced by us for you from our licenced and approved suppliers in Valencia and Tuscany.From an avenue of Standard Olive Trees to an ancient gnarled species, here at The Norfolk Olive Tree Company we can find you the Olive tree of your dreams.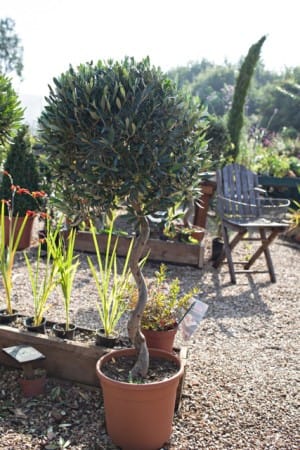 An award winning Husband and Wife Team with a passion for Olive Trees we only supply Olive trees ethically sourced and of the highest quality. We have travelled the length and breadth of Valencia and Tuscany to select the best Olive Varieties available. We have built wonderful relationships with our Spanish and Italian suppliers ensuring not only Olive Trees of top Grade A quality but the most competitive prices too!
We sell a wide variety of Olive Trees in our online shop.If you want to grow an Olive Tree, we have the widest selection of Olive Trees for sale with lots of different cultivars to choose from. We are suppliers of both young open crowned Olive Trees and older gnarly Olive Trees dating 180 years- we have Olive Trees to suit all tastes and perfect for growing in the U.K. Delivery is free and delivered by our Courier Company to the exact spot in your garden or patio. No roadside drop offs for our Olive Trees. Delivery is made at a time to suit you.
Our new show garden opened on 14th April  2015 and features not only Olive Trees for sale, but a generous variety of companion Plants to delight gardeners. With ample free parking and wheelchair access a visit to our show garden is a must. We also serve complimentary tea and coffee in our delightful Olive Grove for those of our customers who have travelled some distance and want to savour the experience whilst choosing their Olive Tree. Keep up to date with what's new on our blog.
Hire an Olive Tree for your Wedding, Party or Event
Not only do we have Olive Trees for Sale but we Hire them out too!
An Olive Tree can provide a stunning focal point for your special day. Olive Trees symbolise fertility, hope and abundance and make a meaningful wedding gift or feature on your wedding day.
Why not Hire an Olive Tree from us? Delivery and Pick-up is Free in Norwich with a easy to understand and transparent delivery rate for Tree Hire delivery in Norfolk,Suffolk, London and Cambs.
View our Tree Hire Price List.
Garden Design
If it's garden design you need then we can create spaces that you will want to sit in forever. Olive Trees are extremely hardy and make a beautiful alternative as a centrepiece to any garden. We can help you create a space you can sit in all year round. Our designs and knowledge of complimentary planting will add to their unique beauty.