Cloud olive trees
Cloud olive trees create instant shape and form in your garden. Inspired by Niwaki pruning the cloud olive tree is like living art in the garden. With cloud olive trees it is often about the 'space' between the branches.
Cloud Olive trees are hardy and evergreen providing year long interest in your garden design.
Cloud olives are growing in popularity and we have a huge selection for your delight and delectation.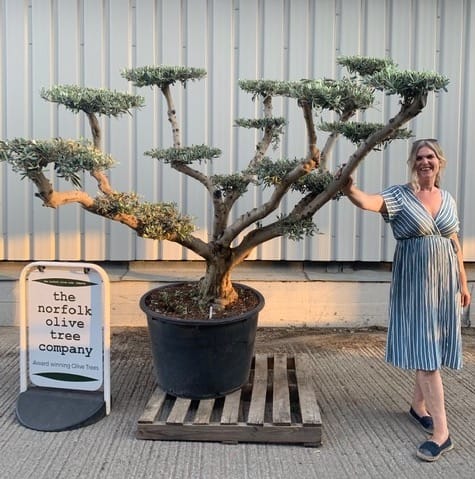 Show Filters
Showing 1–16 of 52 results
Showing 1–16 of 52 results